Very happy to finally share the new Dreadnaught album NORTHERN BURNER, out on major digital platforms today. 25 years in the making and released to celebrate this most silver of anniversaries, BURNER is as clear and pure a distillation as I could imagine of the musical lunacy, humor, drama, and dynamism which we've been pursuing for more than two decades. Only Richard Habib, Justin Walton, Duncan Watt, Mac Ritchey, and Jon Wyman could be nuts enough to pull this off along with me. Proud of this one - hope you enjoy.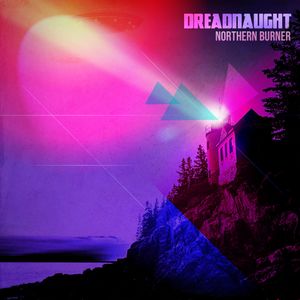 NORTHER BURNER
Released December 14, 2021
dreadnaughtmusic.bandcamp.com/album/northern-burner

25 years, millions and millions of notes, and cases and cases and cases of High Life beer later we bring you NORTHERN BURNER, a musical transfiguration spanning the barnyard, outer space, and make believe. 
Performed by Dreadnaught: 
Rick Habib (drums, percussion) 
Bob Lord (bass guitars) 
Mac Ritchey (electric oud, percussion) 
Justin Walton (electric guitars) 
Duncan Watt (keyboards) 
Jon Wyman (programming) 
Recorded at The Halo in Windham ME 
Engineered and mastered by Jon Wyman 
Artwork by Brett Picknell 
Produced by Bob Lord