It is a pleasure to announce Wild Symphony, the wonderful new project I produced with my friend Dan Brown, author of the worldwide publishing phenomenon The DaVinci Code and other bestselling mega-hits, and my company PARMA Recordings. There will be more news about Wild Symphony coming in the near future, and there's a story for the ages behind it all, but for now I'll let the press releases speak for themselves. Enjoy!
https://www.parmarecordings.com/dan-brown-unleashes-wild-symphony/ 
"Everything is possible. The impossible just takes longer." - Dan Brown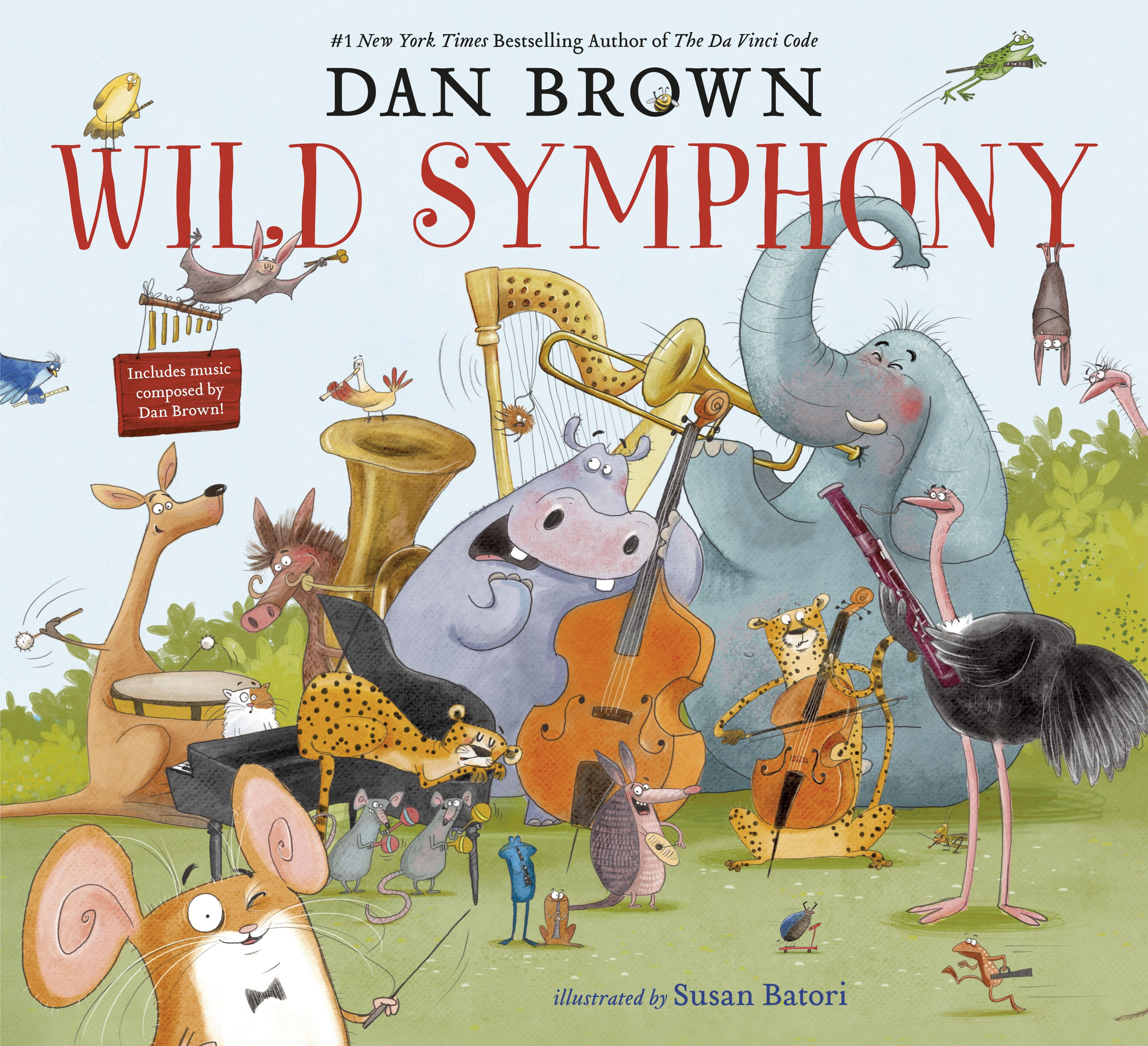 #1 NY Times Bestselling Author Dan Brown Unleashes WILD SYMPHONY
Wild Symphony, featuring music produced by Bob Lord and PARMA Recordings, will be released globally in September 2020  
For immediate release
February 20, 2020
(Portsmouth NH) - Dan Brown, #1 New York Times bestselling author of worldwide publishing phenomenon The Da Vinci Code, has unleashed his latest surprise. 
Wild Symphony, the new illustrated children's book and orchestral music recording by Brown, reveals the author as a lifelong musician and composer who counts himself among those inspired at a young age by Peter and the Wolf, The Carnival of the Animals, and The Young Person's Guide to the Orchestra. The project will be released on September 1, 2020. 
Featuring music produced by Bob Lord and PARMA Recordings and performed by the Zagreb Festival Orchestra, Wild Symphony fuses family-friendly sounds, pithy poetry with a positive message, and delightfully playful illustrations in a refreshingly real experience for our digital age. 
"I love storytelling, and my novels always attempt to weave together varied themes," Brown explains. "With Wild Symphony I was excited to build on this idea and create a truly layered experience by using three different languages simultaneously—art, music, and words. In the same way that an opera captivates its audience by presenting beautiful sets, dramatic music, and lyrical drama, Wild Symphony strives to be an immersive feast for eyes, ears, and mind, all at the same time." 
From the joyous rhythms of "Bouncing Kangaroo" to the mysterious melodies of "Wondrous Whale" to the hair-raising harmonies of "Brilliant Bat," Wild Symphony tells the story of Maestro Mouse and his animal friends embarking on a journey of discovery and friendship. The book will be enhanced with a smartphone app that uses augmented reality to play music from Wild Symphony which corresponds to each animal when the camera of a mobile device is held over its page. 
"Wild Symphony combines tradition and tech in signature Dan Brown fashion," says Lord, CEO of PARMA. "The concert hall needs a new classic, and Wild Symphony is a fresh, vivacious journey for children and parents alike." 
Rodale Kids, an imprint of Random House Children's Books, will release the book and classical music publisher Boosey & Hawkes will distribute the printed music. Artist Susan Batori created the illustrations. 
The recording of Wild Symphony, conducted by Miran Vaupotić, orchestrated by Karl Blench, and mastered by GRAMMY Award-winning engineer Adam Ayan at Gateway Mastering, will be released alongside the book on all major digital distribution platforms. 
Live performances of Wild Symphony will be presented by orchestras in dozens of countries worldwide. Details regarding concert premieres, dates, venues, and more will be announced in the coming weeks. 
Discover more and pre-order at www.wildsymphony.com.