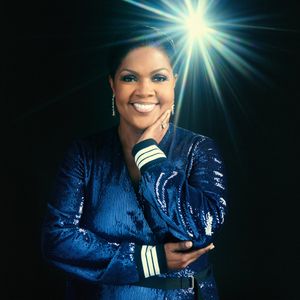 All right all right!  I'm very proud to announce that my work is featured on two albums nominated in the 62nd GRAMMY Awards, to be held on January 26, 2020. The albums are:

Category 38: Best Gospel Album
SOMETHING'S HAPPENING! A CHRISTMAS ALBUM
CeCe Winans

Category 77: Best Choral Recording
THE ARC IN THE SKY
The Crossing (Donald Nally, conductor)

My company PARMA Recordings recorded, engineered, and executive produced the orchestral music on SOMETHING'S HAPPENING!, which was performed by my friends at the Zagreb Philharmonic Orchestra.  Ms. Winans is a 12-time GRAMMY winner with more than 12 millions albums sold.

Navona Records, one of PARMA's imprints and a label I founded nearly 12 years ago, released THE ARC IN THE SKY, composed by Kile Smith and featuring the GRAMMY-winning choir The Crossing and conductor Donald Nally.  We first released music from Smith and The Crossing in 2009 with the critically-acclaimed VESPERS, also on Navona.

The full list of nominees can be found at www.grammy.com/grammys/news/2020-grammy-awards-complete-nominees-list.