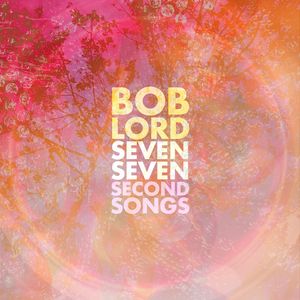 I've been meaning to do this for some time now, and the first June in over a decade at home and *not* on the road gave me a few minutes to spare. For those who enjoy their music brief, odd, and a little disconcerting, this is for you - a free download to use as an alarm sound or a ringtone or simply to annoy your significant others through repeated plays. Life is short and so is this music. 
https://boblordmusic.bandcamp.com/album/seven-seven-second-songs
Track list: 
1. Irksome Acts (0:07) 
2. Everything Is Purr (0:07) 
3. Dusty Finish (0:07) 
4. Knuckle Sandwich (0:07) 
5. House Guest (0:07) 
6. Loser Takes A Pill (0:07) 
7. Rising To The Occasion (0:07)
Released June 19, 2019   
All tracks composed, performed, recorded, and produced by Bob Lord in Hampton NH USA.   
Percussion on "Loser Takes A Pill" performed by Eduardo Silveira and produced by Dayron Ortega in Havana Cuba.